Tahoe City Welcomes Moe's Original BBQ
Moe's Original Bar-B-Que took North Lake Tahoe by storm this summer, adding a much-awaited new element to Tahoe City's wide selection of dining choices.
Tahoe TV/The Lake Tahoe Visitor Channel is proud to have had the chance to get to know Moe's and its proprietors and jumped at the opportunity to produce this feature segment of our "Grub, Grog & Groove" series.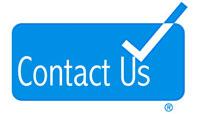 Click here to find out more about how our visitor media solutions can benefit your destination, property, guests, and local businesses and attractions.