About SSL Implementation For Live Webcams
Live webcams are critical content elements for businesses of many types. Integration of appealing webcam images and live streams into a website has a significant impact on web traffic and increases customer engagement opportunities exponentially. With this level of importance, its critical that a live webcam feed is configured properly and appropriately to ensure its consistent operation and also minimize security risks to site users and the host site.
A major initiative spearheaded by Google to require ALL websites to serve content via SSL (with an HTTPS:// code) is getting attention across the globe as site owner/operators scramble to make their sites compliant. This is no small task, but it has global impacts. Estimates indicate that over half of ALL websites in existence may soon cease to be loaded by some, and potentially all browsers at some time in the future as a result of non-compliance with SSL requirements.

What Is SSL? For a useful and informative explanation of SSL, please see the link below to an article published by HubSpot addressing the SSL issues, reasons, and concerns.
https://blog.hubspot.com/marketing/what-is-ssl
So What Does This Have To Do With Webcams?
The recent buildup and ongoing proliferation of SSL (Secure Socket Layer) security requirements and configurations for websites of all kinds has also created an urgent need for all remotely served website content, including webcam streams that are served via an "iFrame" and ported from remote servers to websites, to be SSL compliant, including an active SSL certificate and HTTPS based source code.
Destination Media Solutions, operators of TrueLIVE webcams, and our partners, service providers, and host locations must take this urgent situation seriously and address the issues as quickly as possible so as not to have downtime as a result of non-compliant streams.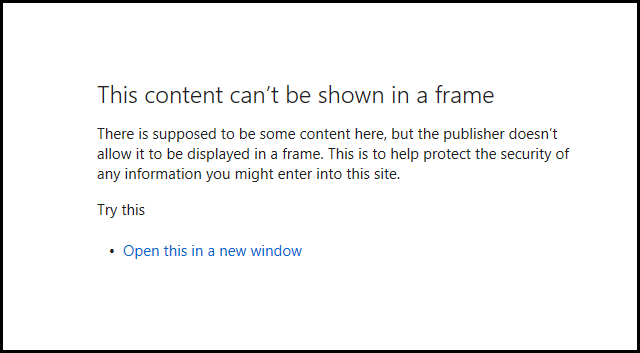 What Does SSL Compliance Entail?
On our side, for the webcam stream, the switch to SSL compliance is seamless to you. We've already upgraded nearly all of our streams to SSL. As a result, on your side, for the SSL compliant stream to work correctly, you do not need to do anything. BUT... it's important that you are aware that if your website/domain are not "secure" via an SSL certificate, you may already be losing site visitors as some browsers (Google Chrome, for example) are beginning to create warnings to Chrome users alterting them that a particular site is "not secure", and in some cases, not serving the site unless the user "agrees" to allow it.
Are There Costs Related To Adding SSL To The Webcam Streams?
Yes. SSL requires much more processing power on the streaming servers and as a result, the cost of providing a secure stream has increased. Destination Media Solutions has taken steps to minimize the cost to our webcam host locations, but effective January 1st, 2018, there will be a small increase in monthly streaming fees as a result.
Does Your Website Need To Be SSL Enabled And Certified?
Yes. In order to serve the SSL enabled stream, your website needs to be SSL secured too.
Why Is SSL/HTTPS Better?
If your website allows users to enter information (such as personally identifiable information, log in credentials or banking/financial information), on a form or other such interface, HTTPS is a must to protect this information.

HTTPS may also be good for SEO. While Google does not explicitly share its algorithm, there is recent publicity that secure websites may soon rank better than a non-secure website. 

HTTPS is quickly becoming web-standard. It is likely that search engines will treat it as such and favor it more heavily in the future.
Is Your Website Secure? How Do You Know If Your Website Is SSL Enabled?
Is the website your stream is embedded on served over HTTPS? Here's what to look for:
The website URL begin with https:// instead of http:// 
There is a green lock identifier in the address bar
How Do I Get My Website SSL Enabled?
Contact your website hosting provider and tell them you want to add an SSL Certificate to your domain.
For more information and the latest updates about SSL compliance, simply search for "SSL Compliance" or similar keyword and search terms in your favorite browser.